10 Funny Signs From Around the Country - 8/22/11
In my
48 State Roadtrip
around the U.S., I ran into some funny signs. Some made sense. Some did not. Either way, I had to share them with you.
HJ
A carwash not far from where I finally landed in Redondo Beach, CA. The later (wisely) changed the name to "Hands On".
Why Die?
This could have been a candidate for the
"Overdramatic Road Signs"
post... but frankly, it's also a very good (and secretly profound) question.
Days Inn, New Jersey
I don't even know what to say about this one. I guess the Days Inn staff near New Brunswick was feeling particularly uninspired that day.
Two-Tenths
Apparently, New Yorkers don't believe in fraction reduction.
The Best Endorsement There Is
Jesus saves, and you can too at this Missouri auto shop!
Pizza Food
I tried to eat at this quaint little pizza joint near Nashua, Iowa, mostly to see what the deal was with their sign. Doesn't pizza classify as food in Iowa? Is the condition of their pizza so questionable as to require the qualifying "food" tacked onto the end? Or is it food for pizzas to eat? I pictured a huge, snarling pie hopping around, gobbling up smaller, terrified pizzas. Sadly, I didn't get a chance to find out – the pizza restaurant was actually built right into this woman's living room, and she was putting her kids to bed. It was weird. I settled for an IHOP in Waterloo instead.
Buffalo/Bison
Saw this sign in far western South Dakota. No wonder not that many people live there.
Deer Processing
Your one stop shop for stuffing, salting, and front-fender-removing.
Fee
??? No, seriously, ???
Jason and Jane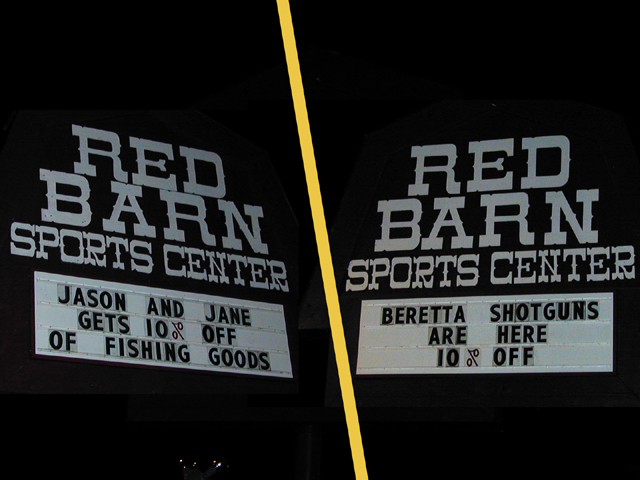 I'm still trying to figure this out... if your name is "Jason" or "Jane", you get 10 percent off fishing gear only, but everyone gets discounted Berettas?
Free Kittens, and More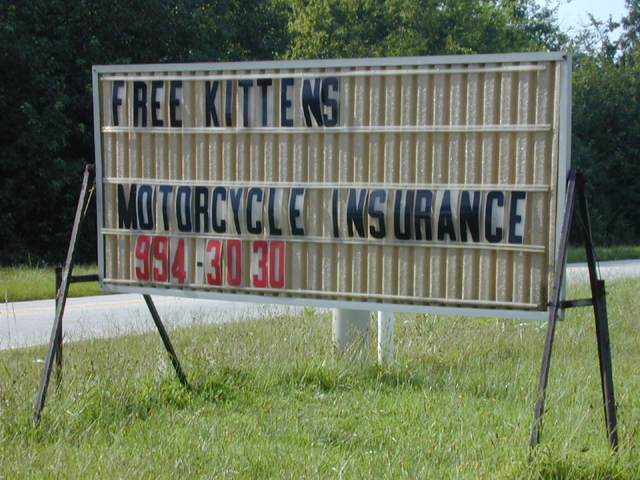 Found somewhere around South Carolina, this is probably my favorite random sign of all time.
More funny signs
here
, and even MORE
here
!