12 Surprisingly Appropriate State Anagrams - 7/1/11
A bit of good ol' American nerdiness, to kick off your 4th of July weekend.
How are states named? After Native American words, you say, or rivers, or because there already was an "Old" York? Well, you'd be wrong. Turns out, they actually just take a phrase that accurately sums up the state, rearrange the letters, and presto!
Here are a dozen state-name anagrams that serve all the proof you could need.
MINNESOTA = IS NOT MEAN
Have to start with my home state. I'm pretty sure one of those guys is my uncle Sven, who force-fed me lutefisk when I was little.
CALIFORNIA = A FRAIL ICON
Next, my current state... Ah, how sadly true this has become lately.
COLORADO = COAL ODOR
That mountain-fresh scent of the nearest power plant.
ARKANSAS = A RANK ASS
Not every person from Arkansas is fat. Just the ones who ride their scooters from McDonalds to Walmart.
MICHIGAN = HAM ICING
Every farm product tastes better when it's frozen.
WASHINGTON = HATING SNOW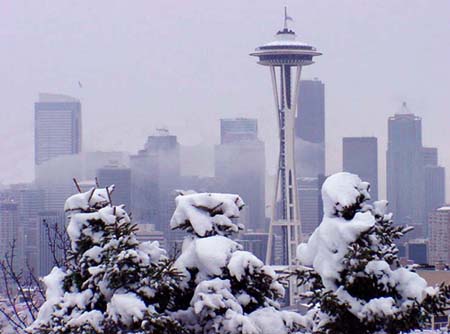 But loving rain.
FLORIDA = OLD FAIR
You must be retired and from the East Coast to ride this ride.
MARYLAND = LAND ARMY
They'd have a battle with you, but they have to get back to the crab boat.
WYOMING = GYM WINO
To be fair, they have these in every state. They're just wino-ier in Wyoming.
OKLAHOMA = LOOK! A HAM!
No seriously, look at it.
WISCONSIN = COWS IN SIN
They definitely have cows, and it's where all we Minnesotans used to go to buy fireworks and gamble...
SOUTH CAROLINA = SALOON HAIRCUT
Yup.
For more state anagrams, check out
8 More Appropriate State Anagrams
... and a
whole butt-load more of them for South Carolina
.