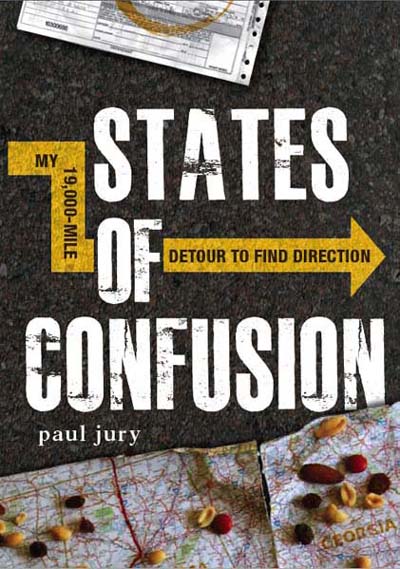 48 states. 19,000 miles. Four tow trucks.
One straining relationship. No direction.

"States of Confusion" is the hilarious adventure of a boy who graduates college and, well, has no idea what to do next. So he takes out on the road in his parents' old car, searching for meaning. Instead, he finds himself swimming with poisonous snakes in Missouri, stranded for days in Montana, and nearly in jail in Connecticut.

Read the book featured on MSNBC, WGN, KTLA, and on the front pages of YouTube, FunnyorDie, MSN, Huffpo, Digg, Reddit, and Perez Hilton along with the infamous viral book trailer "50 State Stereotypes (in 2 minutes)".